>
>
Monte-Carlo Sporting Summer Festival
From July 11th ro August 13rd 2022

The most amazing summer concerts are at the Monte-Carlo Sporting Summer Festival! Since its creation, the Monte-Carlo Sporting Summer Festival has earned the reputation of bringing the biggest stars to its stage. Backed by more than 150 years of Monte-Carlo magic, the festival and its exceptional programming continue to put Monaco, the Salle des Etoiles, and the Opéra Garnier Monte-Carlo, at the top of the summer calendar.
Sting, Melony Gardot, Vanessa Paradis, Charlie Winston, les Jacksons, les Beach Boys...
Pink Martini, Imany, Alicia Keys, Simple Minds, Black Eyed Peys, ...
Monte-Carlo Sotheby's International Realty, your expert in
luxury real estate in Monaco
The latest news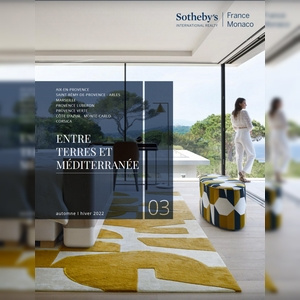 Discover "Entre Terres et Méditerranée"
Born thanks to an association between the luxury real estates agencies of the prestigious Sotheby's International Realty France - Monaco network, this magnificent magazine is available in our offices and at our partners'. Discover the most prestigious properties for...
Read more