>
>
The Carré d'Or, the story of a world-famous Square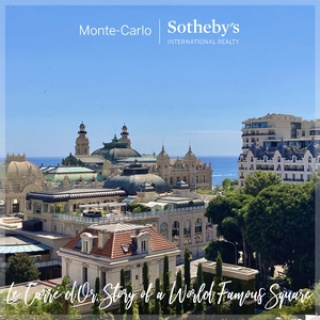 Located in the heart of the Principality, the area of the Carré d'Or is a most essential step of the city. This historical center is also known as Monte Carlo. It takes its name from the Monaco Language (the monégasque) "Munte Carlo", which means Charles' Hill on which is has been built.

Story of Monte Carlo
In 1856, Prince Charles III allowed the opening of a Casino. Mr François Blanc, an advanced visionary, created the Société des Bains de Mer in 1863 and launches the famous Casino Square as well as the Café de Paris and Hotel de Paris. Named the Magician of Monte Carlo, he was very invested in developing the country and left an invaluable cultural legacy. He also participated to build the Grandeur of Monte Carlo and to create the Opera Garnier, which still welcome and exceptional program.

See the Opera Garnier shows.

A spectacular mansion which used to belong to François Blanc's family is currently for sale. The Villa l'Echauguette remains one of the last and rare jewel of the Principality's real estate: its generous living area and beautiful façades are witnesses of the prestige and elegance of the Belle Epoque / Bourgeois style properties.

Discover the villa l'Echauguette.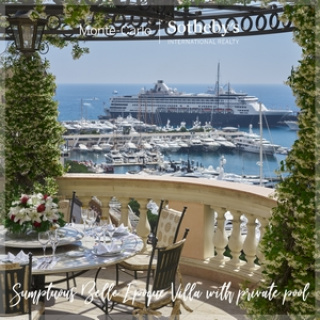 Crédits: 3mille/Monte-Carlo Sotheby's International Realty

The Carré d'Or nowadays
The Carré d'Or is built around the Casino Square and its beautiful landscaped gardens, with magnificent trees, little ponds… This lovely and perfectly maintained area also consists of luxury boutiques, prestigious brands and commercial centers worthy of the main capitals. One of them, the Metropole Shopping Monte Carlo is fantastic: very nice clothes shops, luxury jewelries, tea rooms and fine restaurants…

View the Métropole Shopping Monte Carlo

The Carré d'Or could not be wat it is today if it would not propose superb apartments for the Monaco residents. With a quick access to the main places of interest of the city, the buildings have to propose the best services combined with most prestigious finishing. This is how beautiful residences have grown: The Mirabeau, the Floralies, le Park Palace… Some of them with pool, gym and 24/7 concierge services, these buildings are of the most sought-after because of their position and quality. Monte-Carlo Sotheby's International Realty is located in the Carré d'Or as well ; we are happy to propose our selection of apartments for sale and to rent in this area:

See our selection of apartments for sale and to rent in the Carré d'Or:
Montaigne, Sole Agent - 4-room flat for sale with sea views
Sole Agent - Superb Bourgeois apartment with sea and Casino views
Les Floralies - Magnificent renovated and furnished Studio for sale
Le Mirabeau - Vast 3-room flat for sale in a prestigious building.
Monte-Carlo Sotheby's Internationa Realty, votre agence immobilière à Monaco située au coeur du Carré d'Or.