>
>
Top Marques Monaco
From June 9th to 12th 2022

Top Marques Monaco, as a dream that blossomed into the world's greatest supercar show on earth.
Cutting-edge technology, top performance, sophisticated styling and today, a concern for the environment, makes Top Marques Monaco a truly remarkable window onto the world of the luxury supercar industry.
Top Marques Monaco is predominantly a supercar show but it also showcases other aspects of a luxury lifestyle such as elegant watches, state-of-the-art superboats and bespoke jewelry

Monte-Carlo Sotheby's International Realty, your expert in luxury real estate in Monaco
The latest news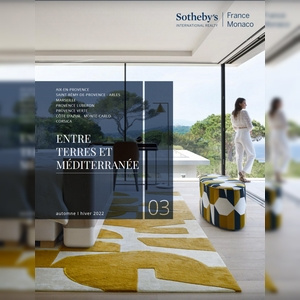 Discover "Entre Terres et Méditerranée"
Born thanks to an association between the luxury real estates agencies of the prestigious Sotheby's International Realty France - Monaco network, this magnificent magazine is available in our offices and at our partners'. Discover the most prestigious properties for...
Read more