>
>
Discover Artist Jen Miller

Native from Nice on the French Riviera, Jen Miller grew up in an artistic atmosphere. Passionate by foreign languages, she came back from her trips with thousands of newspapers and now, makes unique and original. "Recycled Magazines & News Papers" art works.
@jenmillerw
Monte-Carlo Sotheby's International Realty, your expert in
luxury real estate in Monaco
The latest news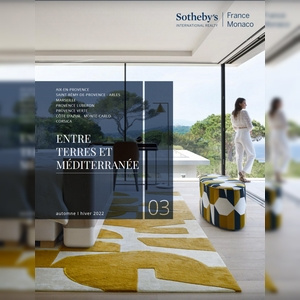 Discover "Entre Terres et Méditerranée"
Born thanks to an association between the luxury real estates agencies of the prestigious Sotheby's International Realty France - Monaco network, this magnificent magazine is available in our offices and at our partners'. Discover the most prestigious properties for...
Read more