>
>

Real estate in Monaco is a wide field in which each client can find his dream home. Sea views and large living space, high standard fittings or little base in the Principality… Just as much characteristics that allow the Monaco Real Estate Market to offer a large selection of properties for sale and for rent.

However, villas in Monaco are the rarest properties and represent only the smallest part of the Monaco housing stock available for sale. Some of these houses are located on the Rocher or in the Jardin Exotique, but there are some that are hidden in the different areas of Monaco. Most of the houses are similar to London mansions with beautiful entrance halls, vast open plans and gardened terraces. As Monaco is a very small country, it is quite impossible to find a property for sale with a large plot of land.
The market of Villas in Monaco
The atypic side of the Villas in Monaco is illustrated by the different architectures of each property. For example, the Villa Troglodyte is a unique property built in the rocks. Located in the Jardin Exotique, this villa of approx. 500sqm of total area includes an indoor swimming pool. Built in 2019 by architect Jean-Pierre Lott, it meets all standards in terms of sustainable construction and environment: photovoltaic panels, cork insulation, rain water collectors…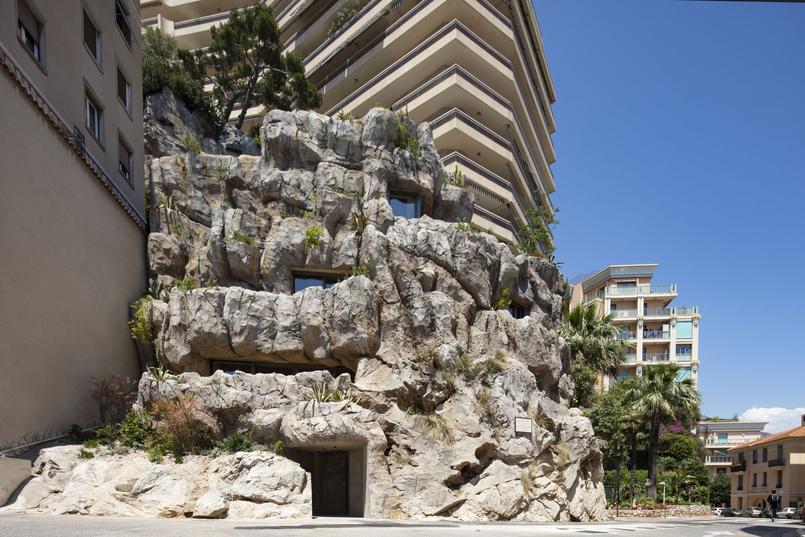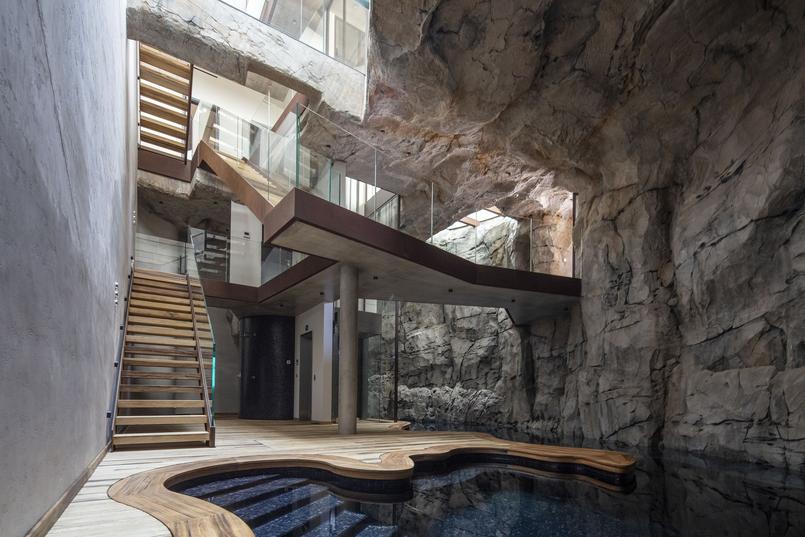 Crédits: Loic Thebaud

Some villas are unique thanks to their history. One of them is Villa Echauguette that our agency Monte-Carlo Sotheby's International Realty had the rare opportunity to propose for sale in 2018. Built in the XIXth century, this house seems to be owned by François Blanc and his wife Mary, that built with Prince Charles III the district of Monte-Carlo – Current Carré d'Or – and the Société des Bains de Mer that contributed to the international development of the Principality. This exceptional property of more than 550sqm of living area has its own little garden with a 22m long private swimming pool. This exceptional Belle Epoque Villa has been entirely renovated. The main floor consists of all reception rooms and the 3 upper levels feature 5 bedrooms – one of them with a private terrace with Jacuzzi - and a library. The Villa Echauguette also has a double garage.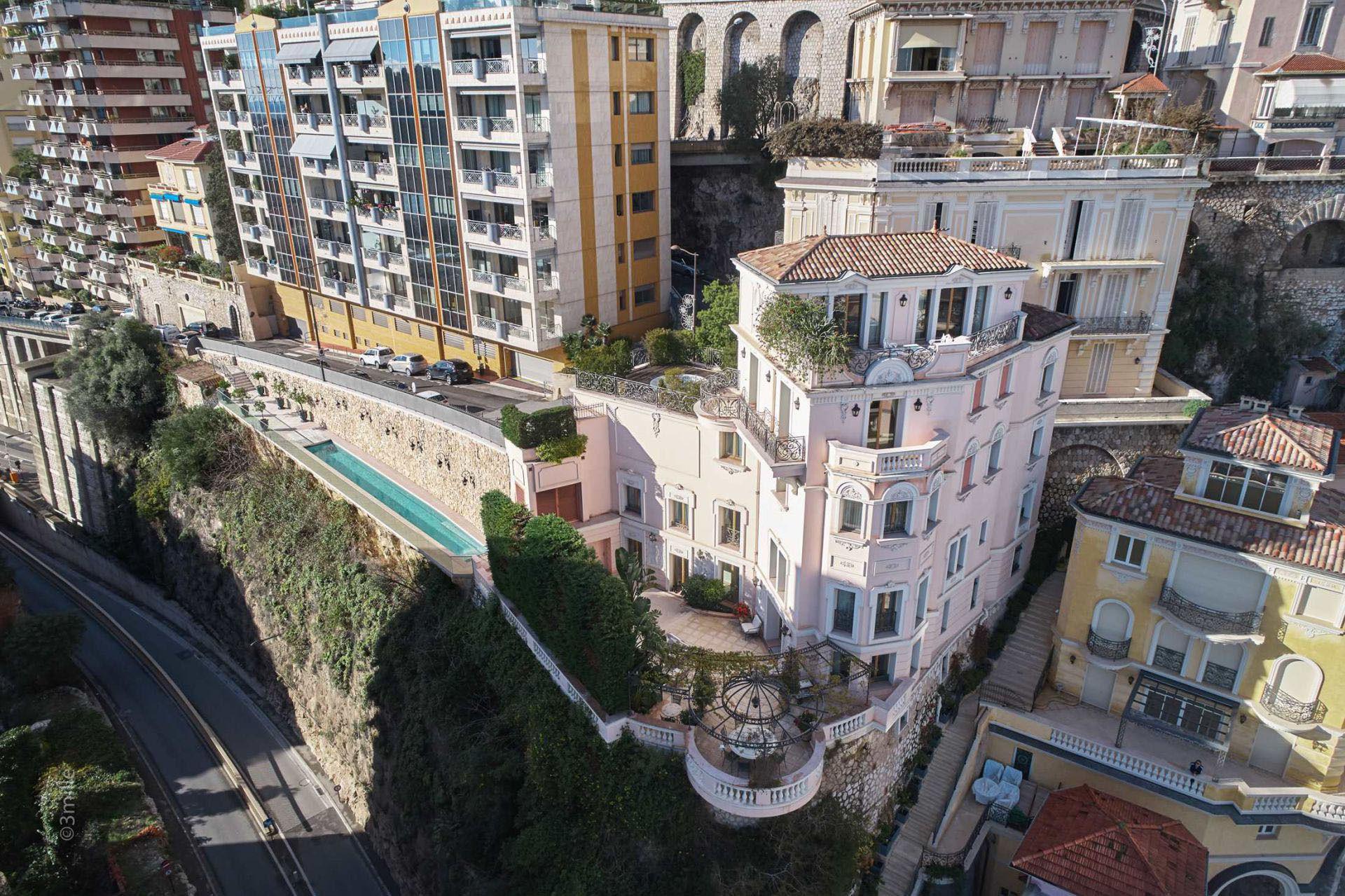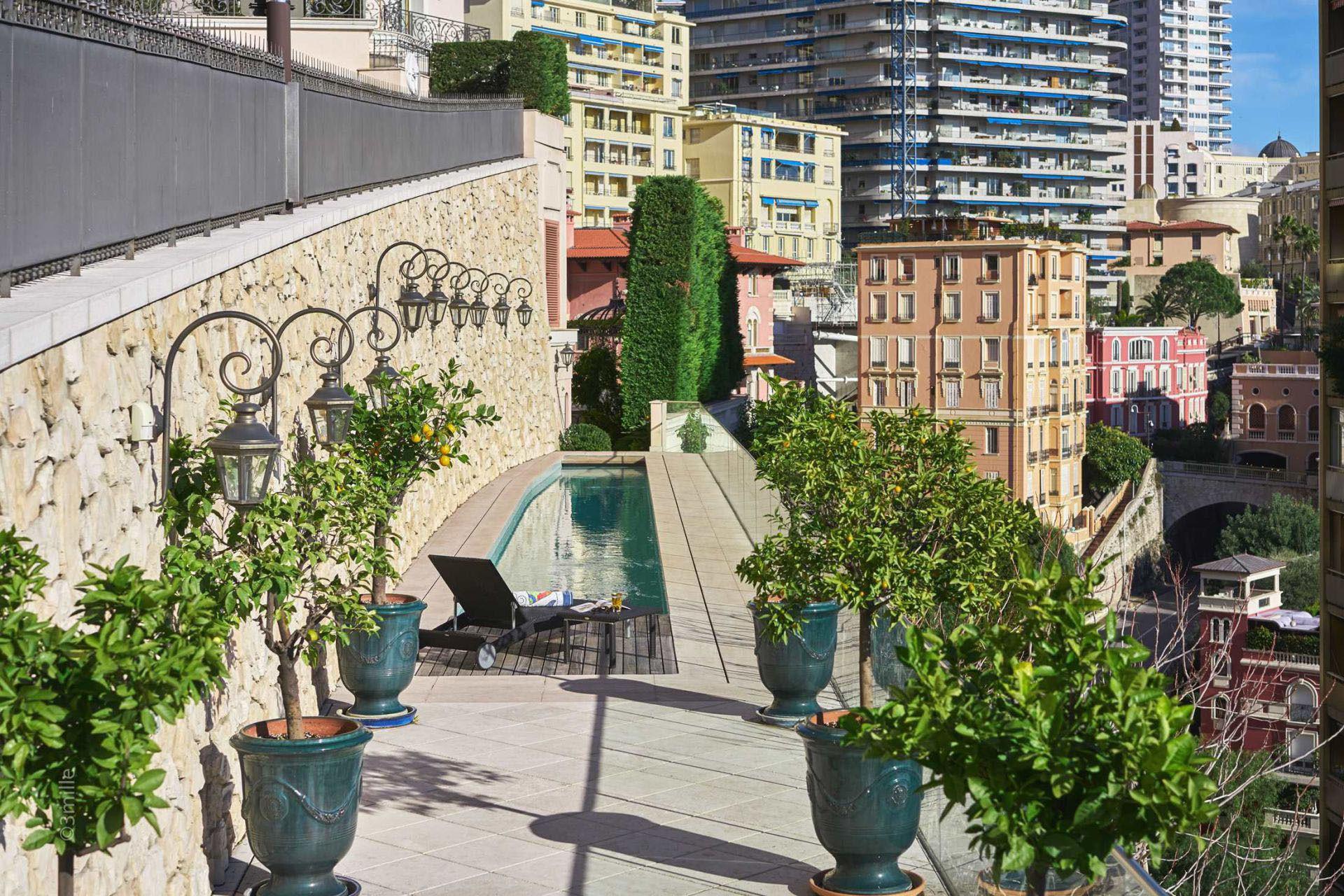 Crédits: 3mille

Some villas with undeniable charm of the Belle Epoque on the Cote d'Azur have kept their Bourgeois Style typical from this period. Built on several floors, these properties keep beautiful fronts with old style moulding and high ceilings. Some even have a parking space in the lower floor or in a neighbour residence, parking in the property being impossible due to the size of the land.

Other houses are so emblematic from the Principality, even id their style slightly changes from the original Mediterranean architecture. That's the case for Villa d'Ispahan located in the Jardin Exotique. Built at the beginning of the XXth century by an Iranian Prince, the villa has colored fronts in a beautiful oriental style.

Then, there is also a possibility to buy a "Bare Ownership" or to rent a house in Monaco. The Villa Pinède for example is a property that is available only for rent. This modern villa is located in the Larvotto area. With a little private garden and a beautiful round shaped swimming pool , this waterfront property is unique in Monaco.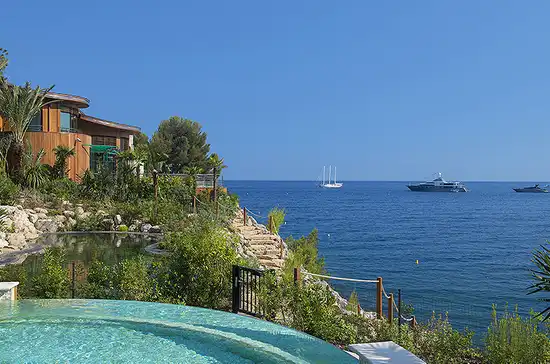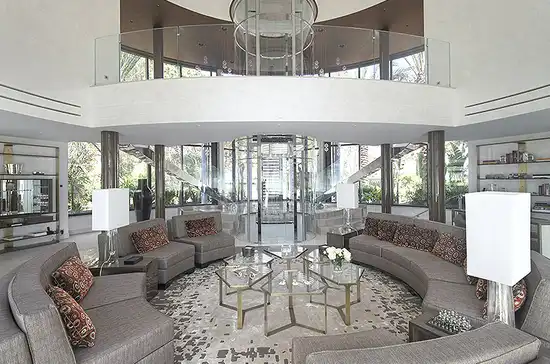 Crédits: S.B.M.
Buy a villa for sale in Monaco
If you are seduced by the independent aspect of the Villa in Monaco, you may also be interested in buying a penthouse. These Roof Top Villas are a perfect compromise for those who wants to have all the advantages of a Villa with all building services. Our Penthouses for sale are mostly Duplex apartments. Located in the last floors and enjoying more privacy than apartments, a lot of them have roof-top terraces with breath-taking views of the sea and the city. You can also find one with a private swimming pool. With security and concierge services in the building, buying a penthouse in Monaco is an ideal balance between the Villa and the Apartment.

Our agency Monte-Carlo Sotheby's International Realty as the exclusive office of the famous Auction House, propose a large selection of Villas for Sale in Monaco, from the luxury modern house to the lovely bourgeois home.