>
>
History Grand Prix
From May 13th to 15th 2022

During two and a half days, all competitors will share their passion for high level motor racing with thousands of fans. The cars will not be parked in a closed room but involved in endless racing moments, noise and smell included, against their rivals of the old times when they all chased a win in the heart of the Principality of Monaco. On a mythical track where 80% of the straight lines and turns are exactly the same as in 1929, and still used every year for the most glamorous Grand Prix of the Formula 1 World Championship.
Monte-Carlo Sotheby's International Realty, your expert in
luxury real estate in Monaco
The latest news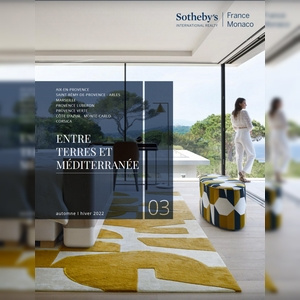 Discover "Entre Terres et Méditerranée"
Born thanks to an association between the luxury real estates agencies of the prestigious Sotheby's International Realty France - Monaco network, this magnificent magazine is available in our offices and at our partners'. Discover the most prestigious properties for...
Read more