>
>

During the second edition of the Monaco Ocean Week, from 8 to 14 April 2018, local and international experts, the scientific community, voluntary sector, and public authorities will once again unite in the Principality of Monaco.
Rising sea levels, deoxygenised marine and coastal waters, ocean acidification, etc., are some of the many current threats to ecosystems. These dangers, however, also encourage the benefits of raised awareness. More than ever, the main aim of the Monaco Ocean Week in April will be to share experience, debate and call to action.
Monte-Carlo Sotheby's International Realty, your expert in
luxury real estate in Monaco
The latest news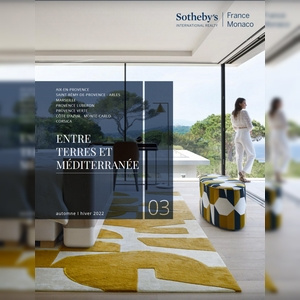 Discover "Entre Terres et Méditerranée"
Born thanks to an association between the luxury real estates agencies of the prestigious Sotheby's International Realty France - Monaco network, this magnificent magazine is available in our offices and at our partners'. Discover the most prestigious properties for...
Read more