>
>
Dali, a histoiry of painting

In line with the large exhibitions of the summer in Monaco, after Warhol, Picasso, Bacon..., The Grimaldi Forum propose this summer a spectacular exhibition with paintings, drawings and prhotographies from 1910 to 1983 that mainly come from the Gala-Salvador Dalí de Figueres Foundation and the Museo Nacional Centro de Arte Reina Sofía de Madrid.
This exhibition will take place from July 6th to Spetember 8th and also propose workshops to initiate children to the Art of Dali.
More information on the event's website :
Dali, a history of painting.
Monte-Carlo Sotheby's International Realty, your specialist in
luxury real estate in Monaco
The latest news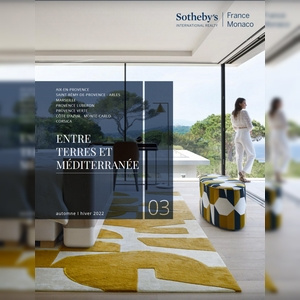 Discover "Entre Terres et Méditerranée"
Born thanks to an association between the luxury real estates agencies of the prestigious Sotheby's International Realty France - Monaco network, this magnificent magazine is available in our offices and at our partners'. Discover the most prestigious properties for...
Read more