>
>
Discover the Monaco Experience.

You loved your stay in Monaco ! With more than 300 sunny days per year, our beautiful Principality in an ideal place to live.
In family, you will enjoy the different school systems and numerous activities for children: outdoor actvities, all sports, Academy of music ..
For Business, The "Expansion Economique" and "Welcome Business Office" are state offices which are very helpful - They will help you in choosing the best structure related to your activity. The Nice Airport is only 30 minutes from Monaco, the European capitals and main cities are easily reachable: Paris is 1h30 far, London 2h....

Culture, School, Health...
For several years now, Monaco focuses on having superb events for its residents: concerts, operas, ballets, exhibitions.... The different Congress Centers and showrooms welcome an outstanding program all year long.

Monaco also reached the residents expectations in having one of the best school level of France (nearly 100% success at the French High School Diploma each year). A University and an International School are also there for several years. A little Montessori school recently opened and welcome kids from 3 years old.

The Centre Hospitalier Princesse Grace - Monaco Hospital - is currently under renovation and extension. Lots of new doctors came from abroad to settle in Monaco. The Social System is also very well organized.

The security is one of the main aspect Monaco really focuses on: with lots of Police officers and security system, criminality is equal to 0.

You loved the Monaco Experience, live in Monaco !

Discover our selection of apartments to rent.
Monte-Carlo Sotheby's International Realty, your expert in
luxury real estate in Monaco
The latest news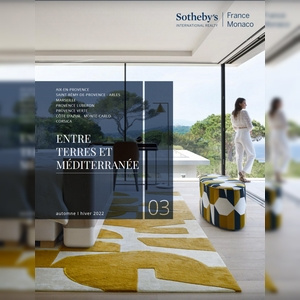 Discover "Entre Terres et Méditerranée"
Born thanks to an association between the luxury real estates agencies of the prestigious Sotheby's International Realty France - Monaco network, this magnificent magazine is available in our offices and at our partners'. Discover the most prestigious properties for...
Read more