>
>
Buy Made in Monaco products

In order to boost our Monaco economy which has suffer from the Coronavirus crisis, the National Council and the Government of the Principality together wish a local consumption in giving a priority to Monegasque companies.
Buy local
In terms of ecology, but first of all for economic reasons, the approach of local businesses will help an economy which has been held for several weeks. Then, public orders will be proposed first to Monegasque companies in order to revive the economic activity of the country.

For the Governement, it is important to buy in shops located in Monaco in order to "produce Monegasque, consummate Monegasque, sell and buy Monegasque" according to Jean Castellini, Minister of Finance and Economy.

Truly, our Principality provides lots of services and items, it is up to us to act this way as much as possible in these difficult times.


A large range of services
Also, several restaurants – which will not be able to reopen before a few weeks – provide home delivery services. Find all the shops and restaurants on the website CarloApp.

Naturally, our agency C.I.C. Immobilier Monte Carlo Sotheby's International Realty, expert in Monaco real estate, also reopened and keeps at your entire disposal. Please feel free to contact us.

Source: Observateur de Monaco
The latest news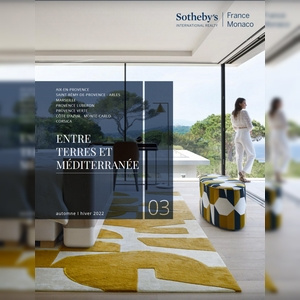 Discover "Entre Terres et Méditerranée"
Born thanks to an association between the luxury real estates agencies of the prestigious Sotheby's International Realty France - Monaco network, this magnificent magazine is available in our offices and at our partners'. Discover the most prestigious properties for...
Read more