>
>

When settling in Monaco with your family, you will probably be looking for a school system adapted to the needs of your children. Monaco, even if a small country, offers several schools - from 3 years old to university degrees - with different types of schooling.
Primary School from 3 years old.
School in Monaco as in France is compulsory from the age of 6. Nursery schools in the Principality welcome children from the age of 3 in order to familiarize them with the school environment and start learning. From an early age and throughout primary school, which provides instruction up to 11/12 years old, different options are available:

The public school system: With schools located in all the districts of the Principality, your child will generally be welcomed in the one located in your district of residence. Depending on the neighborhoods and the requests, placement may be diverted to another school. Here are the public schools in the Principality :
o Saint Roman district : Ecole des Carmes – 33 Boulevard du Larvotto
o Monte-Carlo district : Ecole Saint Charles – 11 Avenue Saint Laurent
o Moneghetti district : Ecole du Parc – 32bis Boulevard de Belgique
o Jardin Exotique district : Ecole des Révoires – 63 ter Boulevard du Jardin Exotique
o Condamine district : Ecole de la Condamine – 4 rue Saige
o Fontvieille district : Ecole de Fontvieille – 5 Avenue des Guelfes
These schools are free and offer a canteen service for children whose parents work.

Other so-called private schools under contract offer similar schooling with, however, a few differences. The school program is unchanged and these private schools are associated with the Government. It is above all with regards to the internal organization that the differences are to be found. These schools are:
o The Cours Saint Maur – 33 Boulevard des Moulins / Boulevard de France
o The Institution François d'Assise Nicolas Barré – FANB – 11 rue Princesse Marie de Lorraine.
A little financial contribution is requested for each student. They can access to the canteen service regardless of the professional situation of the parents.

There are also some private schools in the Principality:
o The British School of Monaco – 8 Avenue de Fontvieille - which offers education up to 6 years old, and from 7 years old from September 2024.
o The International School of Monaco - ISM - bilingual private school, which will soon be located at Testimonio II - Boulevard du Larvotto.
These schools are out of contract and chargeable.
Whichever is chosen, each student wears a polo shirt in the colors of their school. Thus, the children of the Principality wear the logo of their school every morning.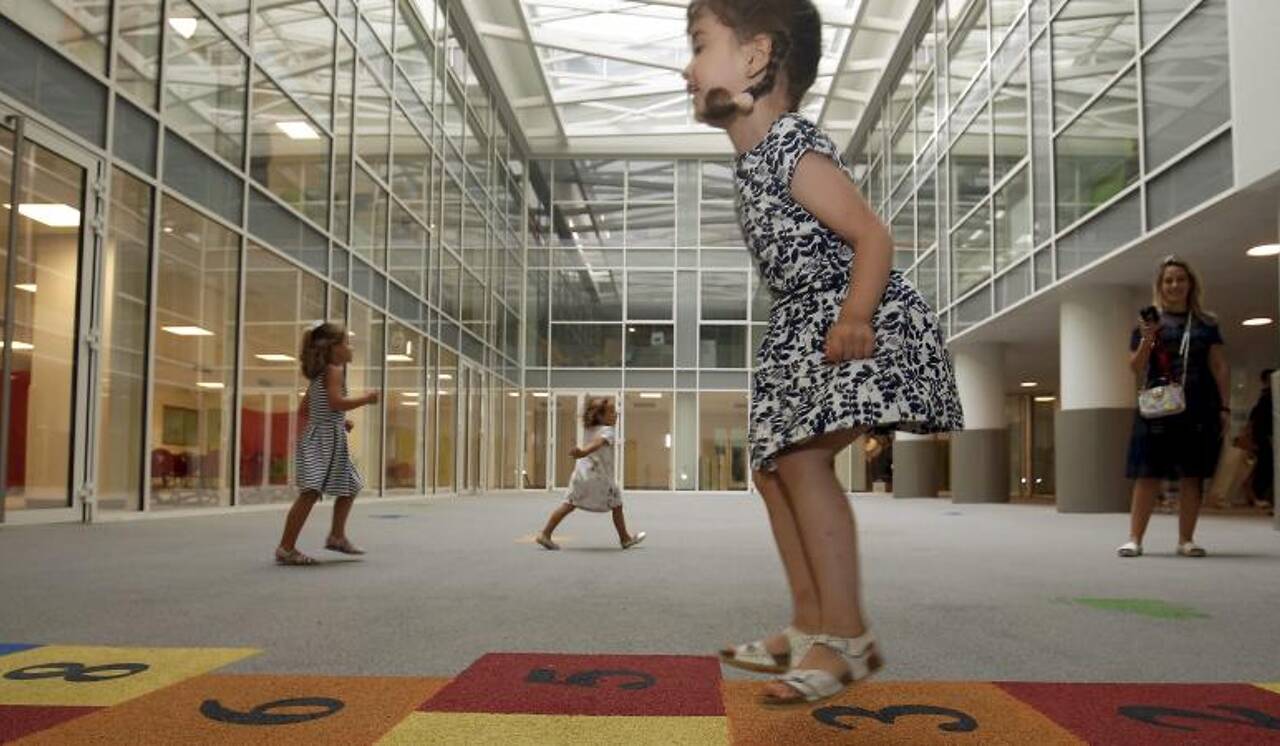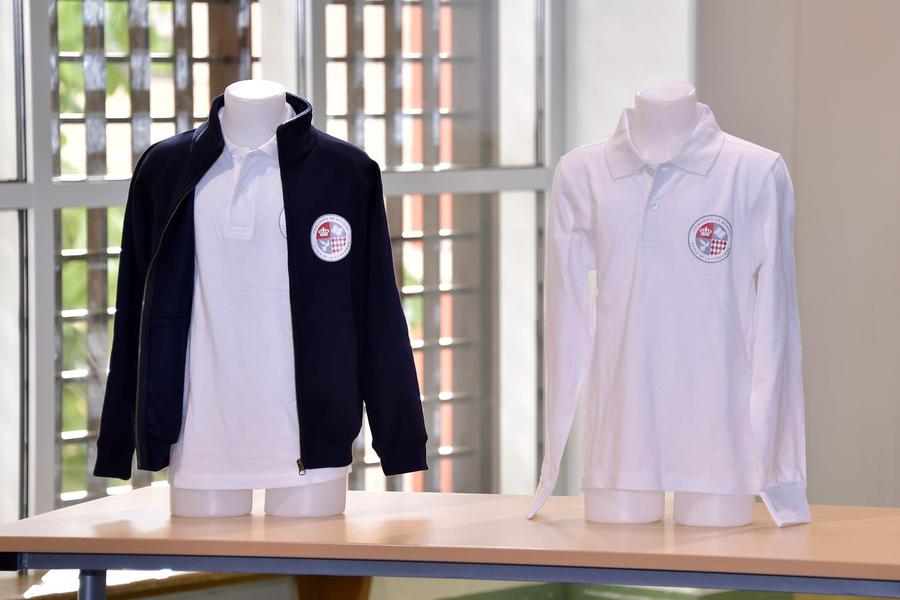 Crédits: Jean-François Ottonello Crédits: Charly Gallo - Direction de la Communication
Secondary School from 6th grade (11/12 years old)
After 3 years in nursery school and 5 years of primary school, students in Monaco go to College and then Lycée for the next 7 years, until they turn 18 and obtain the Baccalaureat based on the French system. This end-of-school diploma allowing access to university obtains a success rate in Monaco of more than 98% each year.

If you want your children to continue their instruction in the public system, they will automatically be at Collège Charles III.
Currently on Avenue de l'Annonciade, the college will soon move to its new location on the Ilot Pasteur between the Condamine and Fontvieille. This new building will be achieved in 2024 and will consists of the college, a swimming pool, a gymnasium, an amphitheater, the municipal media library, a theatre….

Institution François d'Assise Nicolas Barré - F.A.N.B. - also offers secondary education in a brand-new building located Avenue de Roqueville. As in public school, the program follows the French one and offers the same options as the Charles III College, even if the college is smaller in terms of the number of student.

The International School of Monaco - I.S.M. - also offers a cycle of education up to the Diploma Program (IBDP) and Career-related Program (IBCP)

Crédit: Futur Collège Charles III et Ilôt Pasteur Crédits: FANB Crédits: ISM
Learning foreign languages.
From an early age, students have an approach to English through games, activities...

From CE2 (8 years old) in public schools, students have the possibility of joining the Intensive English section with 4 hours per week of English taught by English-speaking and perfectly bilingual teachers.

In middle school and high school, your child will can join: :

- The European Section to reach B1 level.
- The International Section with lessons in Literature, History and Geography in English based on the model of the English-speaking countries programs.

Upon entering College, students in the Principality also have the option of choosing to learn a second foreign language. German, Spanish, Italian, Chinese or Russian courses will then be offered in the various establishments..

In public and private establishments under contract, courses are taught in French. However, in order to facilitate the immersion of students of foreign nationality who would come to settle in the Principality, these schools offer French as a Foreign Language courses.
Music and Sport at School.
With a very good level of learning, the Académie de Musique Rainier III eis a reference in the field of musical and artistic education. Thus, students who practice an instrument at an academic level will also be able to arrange their schedules in order to continue the practice of their instrument, music theory, theater, electroacoustics...

The various schools offer the possibility of pursuing sports training as soon as your child practices a sport outside school. The schedules are then arranged to allow students to practice their discipline at a high level while continuing to follow a traditional schooling. In addition to traditional schools, the Principality offers various training courses:

The Académie de Danse Princesse Grace which selects dancers from the age of 13 and provides them with artistic education specializing in dance as well as a secondary school curriculum adapted to students of different nationalities.

The AS Monaco Academy, AS Monaco Football Training Center which trains UEFA Football champions by enabling them to pursue traditional education. Supervised by more than 60 professionals (doctors, trainers, trainers, teachers, etc.).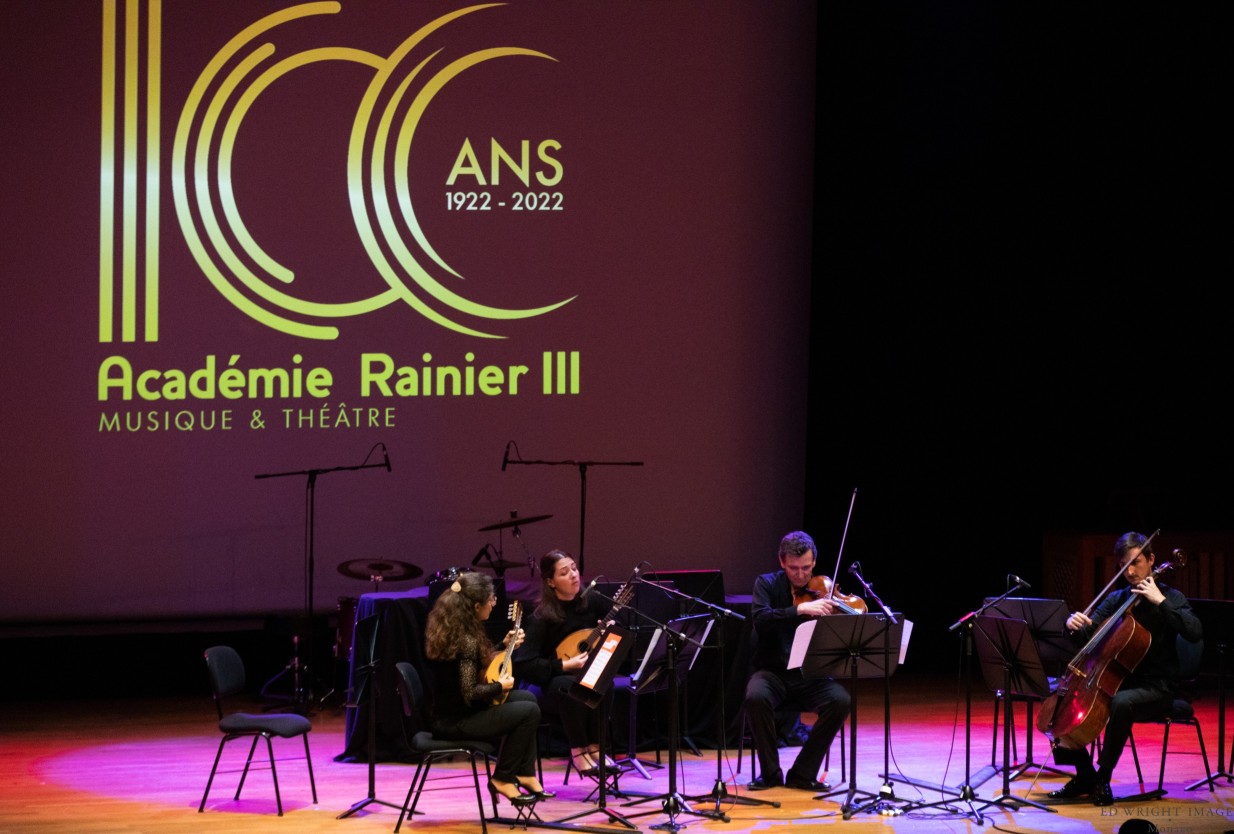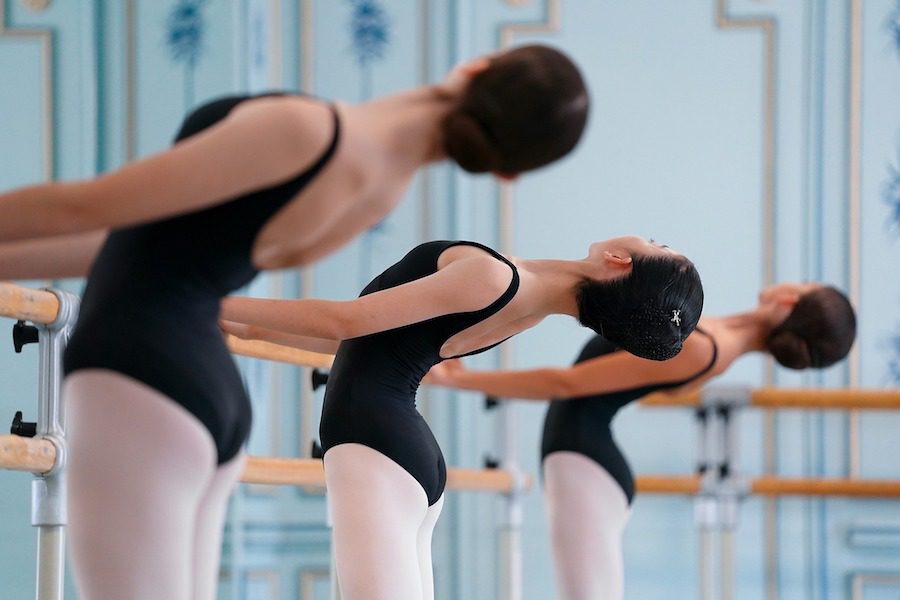 Crédits: Académie Rainier III Crédits: Monaco Life Crédits: ASM
Other training.
The Monegasque Government has always been keen to support motivated students in a course that is slightly different from the usual course. Thus, some establishments offer specialized training:

The Lycée Albert 1er offers specialized training in the field of Management and Industry, but also BTS, equivalent to 2 or 3 years of higher education

The Lycée Rainier III, former Technical and Hotel School of Monaco, offers training in the field of catering - from Hospitality to Management, but also in the tertiary and industrial fields.
Universities in Monaco.
In addition to its schools, the reputation of which is second to none, the Principality also hosts universities to validate recognized diplomas. Among these universities are:

The Pavillon Bosio – Avenue de la Porte Neuve – Higher School of Plastic Arts which offers a course over 3 or 5 years in many artistic subjects but also in scenography, graphic design, art history, acoustics…

The International University of Monaco which offers training in the field of luxury, business management, private banking, wealth management, business and international management.

The Institut de Formation en Soins Infirmiers Nursing Training Institute supervised by the Princess Grace Hospital Center which prepares future nurses.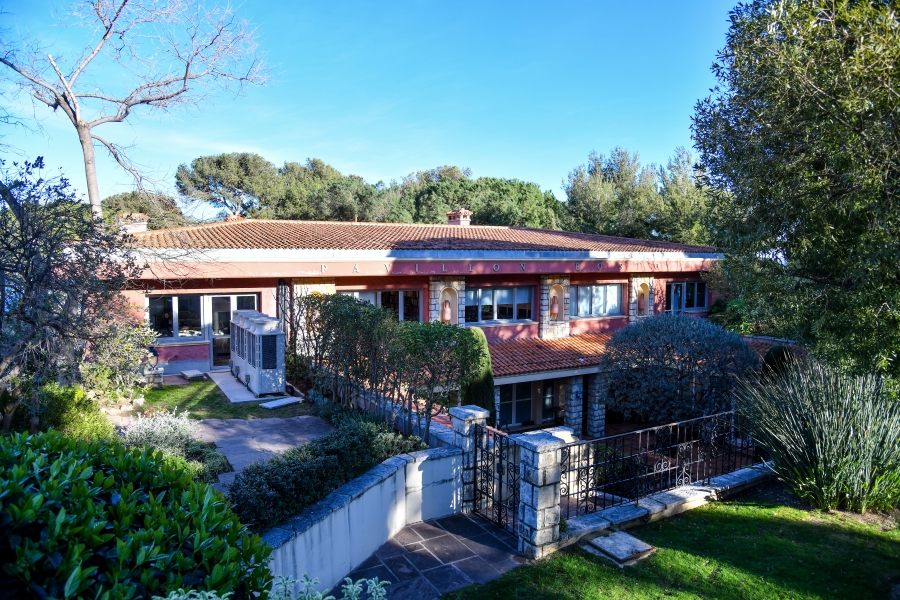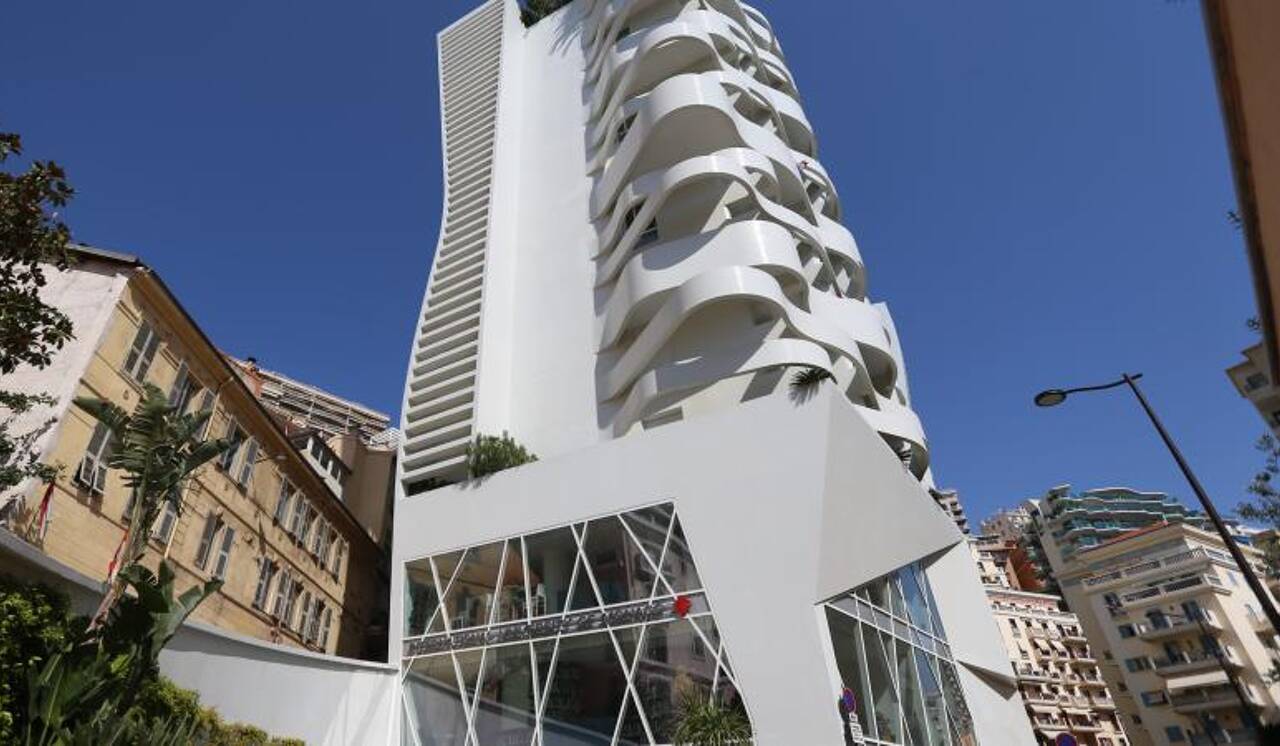 Crédits: Mairie de Monaco Crédits: Sebastien Botella
Settling in Monaco - Read our article.
Monte-Carlo Sotheby's International Realty, real estate agency in Monaco, assists you in your installation in Monaco. We offer a selection of apartments for sale or for rent, from the family apartment in a luxury residence to the small pied-a-terre for students in the center.