>
>
Le Mirabeau, Superb residence of the Carre d'Or.

In the heart of the Carré d'Or, The Mirabeau is a luxury residence located in a prime location. Focus on this prestigious building.
The Carré d'Or
The Carré d'Or is a prestigious area of the city built around the Casino of Monte Carlo, its beautiful Square and luxury gardens. Situated in the heart of the city, on the Mount Charles, which is used to be called Monte Carlo, the luxury establishments meet the Palaces and prestigious Brands… Around the famous Casino Square are the Café de Paris, the Opera Garnier, the recently renovated Hotel de Paris and the famous restaurant Louis XV managed by Alain Ducasse. The most beautiful boutiques settled here; then, after lunch, you will probably like to have a walk through the One Monte Carlo to admire the magnificent windows of Dior, Yves Saint Laurent, Cartier, Alexander Mc Queen, Bulgari… All these prestigious shops are at your disposal. The gardens of the Casino have also been upgraded and now offers large promenades through an exceptional greenery. You can finish your afternoon at the Metropole Shopping Center which welcomes you in a magnificent and refined shopping gallery.

Previously a prestigious hotel, the Mirabeau is one the most luxury building of the city. It benefits from exceptional location in the heart of a district of excellence. The quality of the fittings is superb: the residence has a magnificent lobby with a 24/7 concierge service, a beautiful outdoor swimming pool and a fully fitted fitness room. Besides its exceptional quality of fitting and finishing, the Mirabeau offers 2 different entrances: the first one is on the Casino and Carré d'Or side, the second one is on the seaside. Then, the Larvotto beaches and Yacht Club of Monaco are only a short walk from there, when the warm brasseries are just a few steps away


Real Estate in the Mirabeau
Our agency Monte-Carlo Sotheby's International Realty, expert of Monaco real estate offers a selection of apartments for sale and to rent in this superb Modern and perfectly maintained residence. The quality of the apartments are in the image of the refined clientele of the Principality of Monaco and the numerous tenants who wish to live in the Mirabeau finally stay for long years.

See our flats for sale and to rent in the Mirabeau:
- Sale : A very nice 3 room flat of 164sqm to renovate.
- Discover our apartments for rent in the Carré d'Or.
A new project is currently under renovation in front of the building. It is the famous Anse du Porter, new district entirely built on the sea. This architectural masterpiece will consist of high standard apartments overlooking a lovely little port. This project will also be featuring independent houses. From the Mirabeau apartments, the view will evolve in order to become a beautiful city view, worthy of the most beautiful European modern capital cities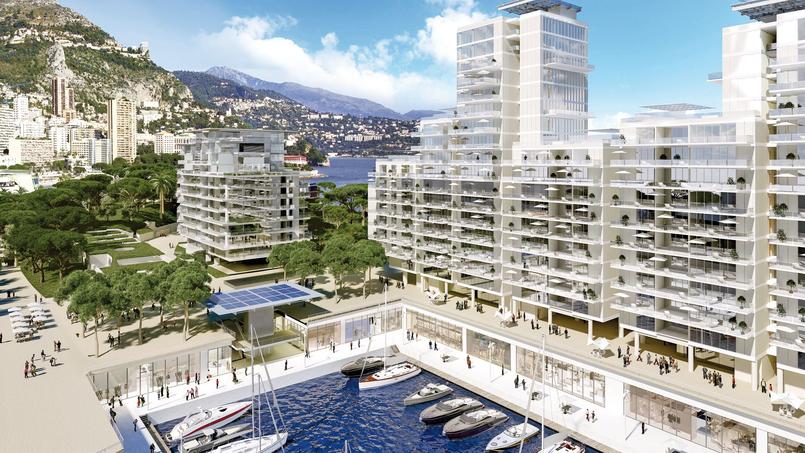 Crédits : Figaro Immobilier/L'Anse du Portier

The latest news